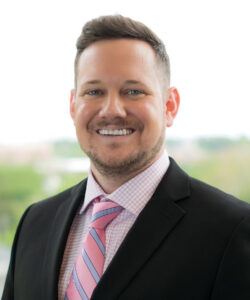 Coolidge Wall is proud to announce that David McNeely has joined the firm as an associate in the firm's Tax and Estate Planning and Corporate Departments. He focuses his practice on tax structuring and planning as well as mergers and acquisitions. David's estate planning practice includes the preparation and administration of estates.
Prior to joining Coolidge Wall, David worked for a national accounting firm in the Washington, D.C. metro area practicing in state and local tax. He assisted clients with multi-state compliance matters, including managing local tax audits and drafting successful state private letter rulings.
David earned his undergraduate degree from Wright State University with a B.S. in finance. While in college, David obtained his Ohio real estate license and represented clients in the purchase and sale of residential real estate. He later graduated from the Charleston School of Law, where he served as Articles Editor for the Charleston Law Review and authored the published article, Blame the IRS, A Look at Cryptocurrency and the IRS's Lackluster Response to Its Rising Popularity. Additionally, David was a member of the moot court board in which he drafted legal briefs and competed in national moot court competitions. After discovering an affinity for the tax code in law school, David attended Georgetown University Law Center where he earned an LL.M. in taxation.